Florida – In the final hours of Memorial Day weekend, the atmosphere quickly turned from celebration to horror for hundreds of beachgoers on Hollywood Beach in South Florida. An altercation between two groups escalated into a devastating incident, leaving nine people, including innocent bystanders, shot on the boardwalk.
Dramatic footage captured by a 24/7 boardwalk camera captured the frantic scene as gunshots shattered the peaceful ambiance just before 7:00 p.m. Chaos ensued as terrified individuals, including children, raced away, desperately trying to maintain their footing on the slippery surface.
According to Deanna Bettineschi, spokesperson for the Hollywood Police Department, the shooting originated from a dispute between the two groups involved. However, the identities of those involved and the exact circumstances remain undisclosed, as the police have not released any information about the individuals or whether there were multiple shooters.
Bettineschi revealed that the victims were rushed to Memorial Regional Hospital and Joe DiMaggio Children's Hospital. During a subsequent update, she confirmed that among the wounded were four juveniles, aged between 1 and 17, and five adults, aged between 25 and 65. While one person was undergoing surgery, the others were reported to be in stable condition. Bettineschi urged the public to come forward with any video footage that could assist in the investigation.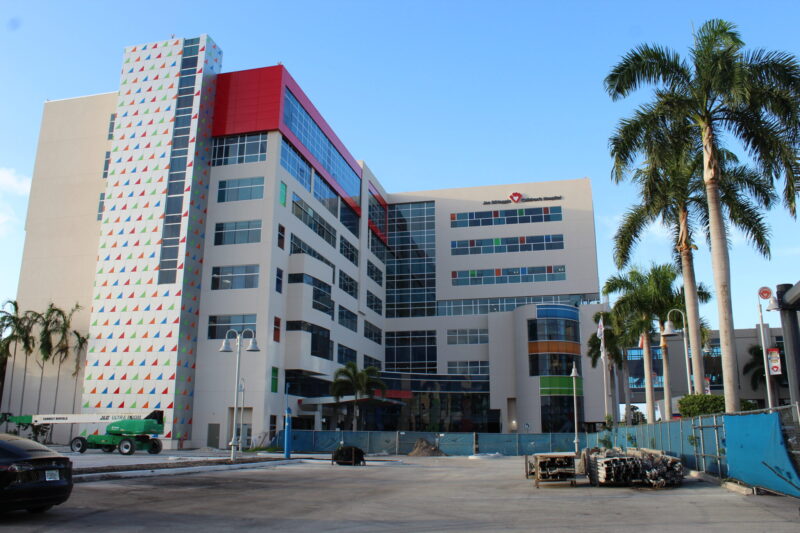 The news of the shooting deeply saddened and angered Josh Levy, the mayor of Hollywood, who expressed his dismay during a briefing. He denounced the reckless disregard for public safety displayed by those involved, emphasizing that families had come to the beach to enjoy a holiday weekend. Levy had full confidence in the relentless efforts of the Hollywood Police Department to bring the culprits to justice.
Police Chief Chris O'Brien echoed the mayor's sentiments, assuring the community that they would exhaust every resource to hold the accountable parties responsible. With tens of thousands of people present at the beach, the investigation remained active, and law enforcement officials were diligently working to gather evidence.
Eyewitnesses who claimed to have been present at the scene took to social media, alleging that the shots were fired outside Nicks Bar & Grill, a popular establishment connected to the Hollywood Beach boardwalk in Broward County.
As the investigation continues, the public eagerly awaits further updates from authorities. The community stands united in condemning this senseless act of violence, while expressing gratitude for the swift response of nearby officers and the assistance provided by compassionate bystanders who rendered aid to the wounded.
Efforts to obtain comments from Nicks Bar & Grill, Mayor Levy, and the Hollywood Police Department were unsuccessful at the time of reporting. The Broward County Sheriff's Office, while aware of the incident at Hollywood Beach, clarified that they were not the primary responding agency and directed inquiries elsewhere.
Source:
https://www.yahoo.com/news/packed-florida-beach-erupts-chaos-001632194.html